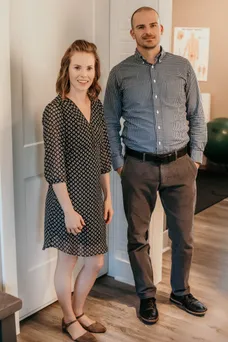 Have you been looking for a chiropractor in Kent? Since 2010 the Romneys and their team have been helping folks get back to normal life after an injury. Work injuries and car accident injuries can set people back for months or years. Injuries to the spine, neck, and limbs can stop people from sleeping well, working, taking care of family, and enjoying their normal daily activities.
If you have been suffering from neck pain, back pain, headaches, or numbness and tingling in Kent, don't wait another second to begin your road to recovery! At Romney Chiropractic, our chiropractic techniques can assist patients with the rediscovery of health and wellness that had been previously known but long lost. If you want to start living free from the pain that restricts you, call us at 253-277-4672 to schedule an appointment!
People around the world are recognizing the benefit of seeking an alternative to traditional medicine; one that will help them achieve and maintain optimal health without requiring invasive treatments such as surgery.
Some injuries do need the help of additional players on your health team. We work with the best rated radiologist, physiatrist, medical doctors, osteopaths, physical therapists, neurologists and orthopedic doctors when necessary. Please take the time to meet the chiropractor and our network of chiropractic and wellness care professionals dedicated to helping you achieve your wellness objectives. To fully understand the nature of your health, we recommend that you join our free website membership program. As a patient at Romney Chiropractic we will personally tailor a chiropractic and wellness program specifically targeted to your needs using the least invasive yet highly-effective techniques and services.